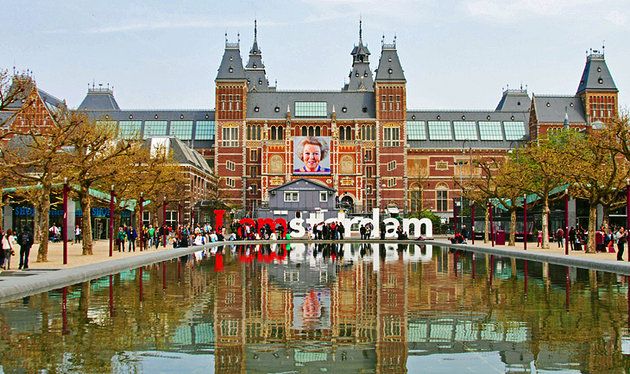 The Netherlands is a small country in the North of Europe, and it may not be on the top of your travel list. However, it should be! We have created a list of three travel destinations in the Netherlands that are worth a visit. From urban exploring to a retreat in nature, read on to find out which places you have to visit when traveling to the Netherlands. Once you've read this blogpost, you'll be sure to want to book your plane tickets immediately.
A visit to Amsterdam
First up is obviously the country's capital, Amsterdam. Known for its beautiful canals and impressive architecture, this city has all you need for a wonderful city trip. Did you know there are over sixty museums in this city? Think of places like the Rijksmuseum, Van Gogh museum and Moco Museum. Whatever you do here, seeing art Amsterdam is a must. Aside from that, visit the iconic red light district and eat a traditional Dutch pancake with apples or cheese and bacon.
Discover the Dutch coastline
The Netherlands is also named the lowlands, because most of the country is actually below sea level. The sea is everywhere in this country, and there are many places to go to spend a week by the sea. Scheveningen is a classic sea town near The Hague, with a promenade including lots of beach restaurants and cafes. If you are looking for something a little more quiet, you should take the ferry to one of the 'Waddeneilanden', a set of islands in the North of the country. During low tide, the sea here dries up and you can actually take a walk over a so-called 'wad'. On Terschelling, Texel, Vlieland, Ameland or Schiermonnikoog you can visit the beach or take a beautiful stroll through nature.
Travel back in time in Giethoorn
The last destination on our list is becoming more and more popular each year. Giethoorn, a small town in the province Overijssel, is like traveling back in time to a time of windmills and rowing boats. The beautiful old houses in this town are all connected by waterways, and you can board a tour boat to travel between them here. You can even rent your own boat and take it around the many lakes surrounding the area. This town is also called 'Venice of the North'; discover for yourself why.